Butterflies - (5 Print Limited Series) 3 Colour Reduction Linocut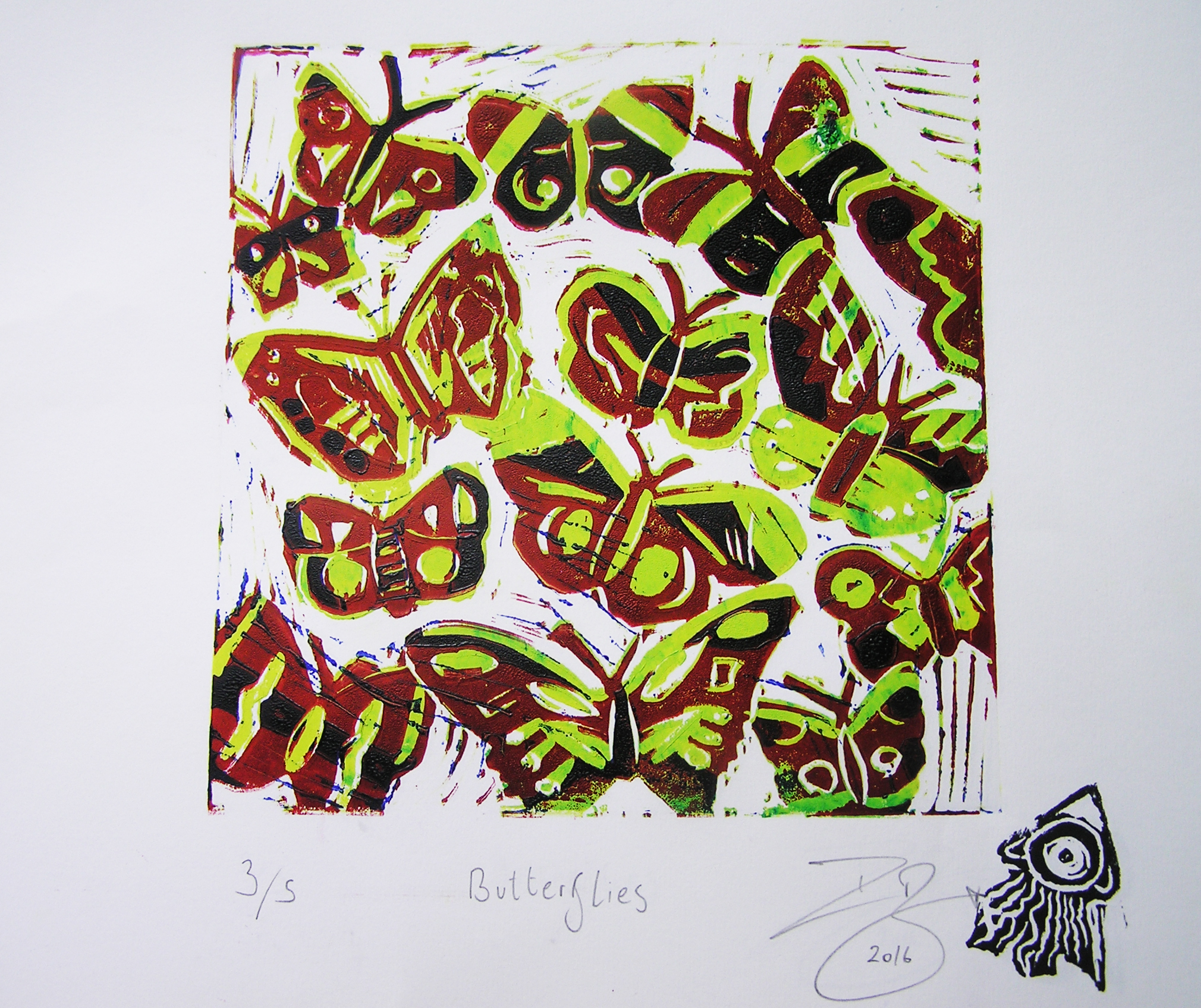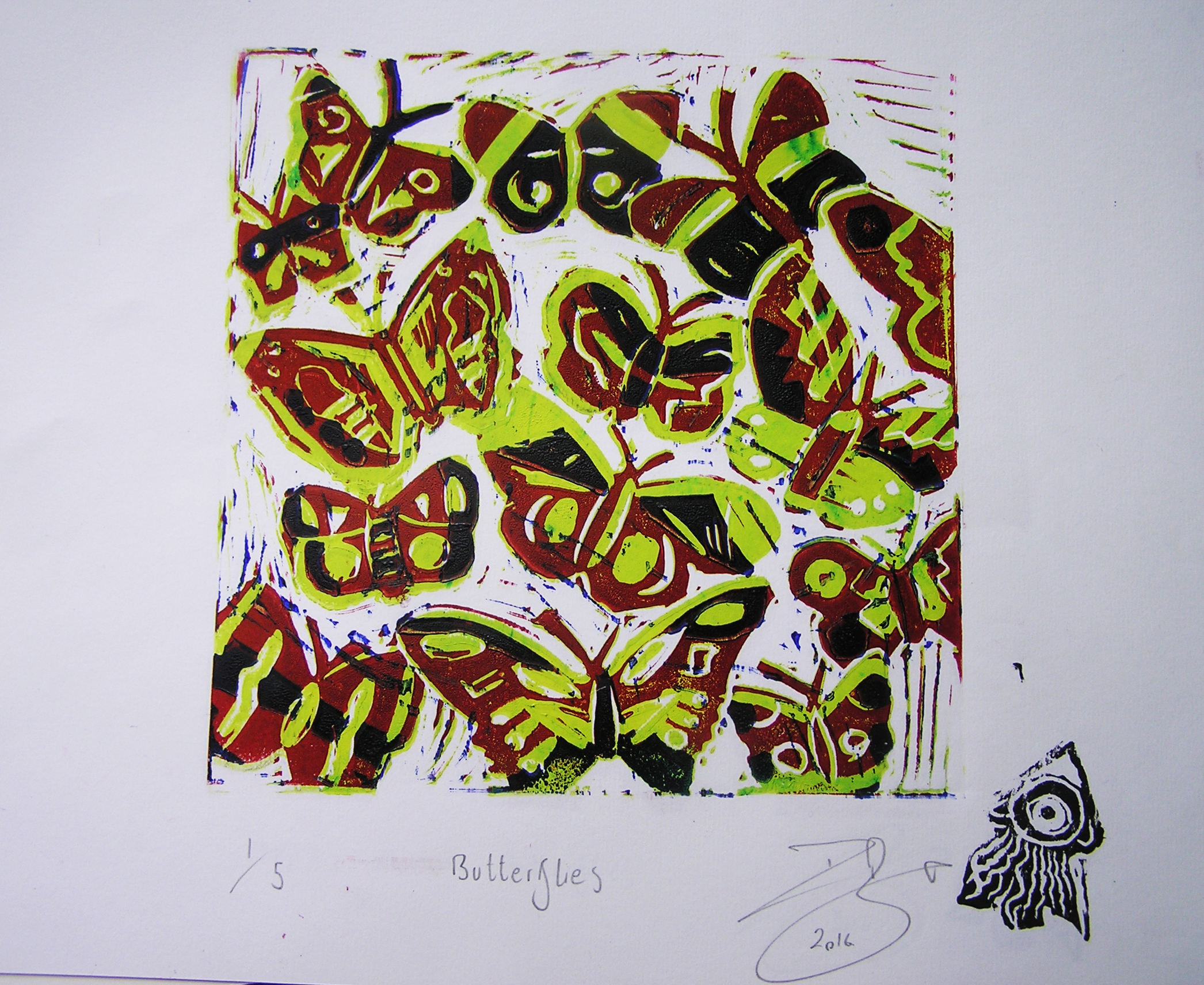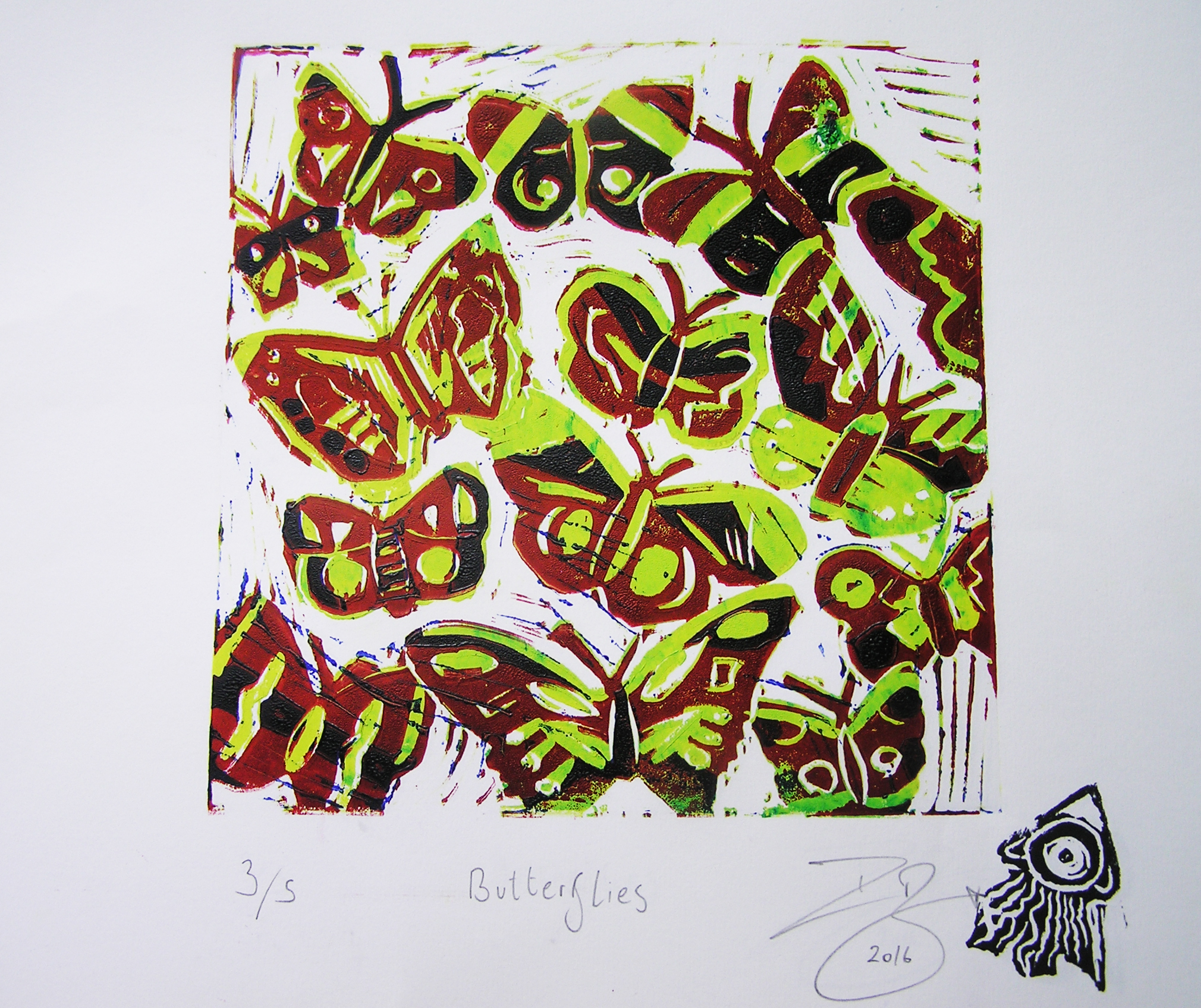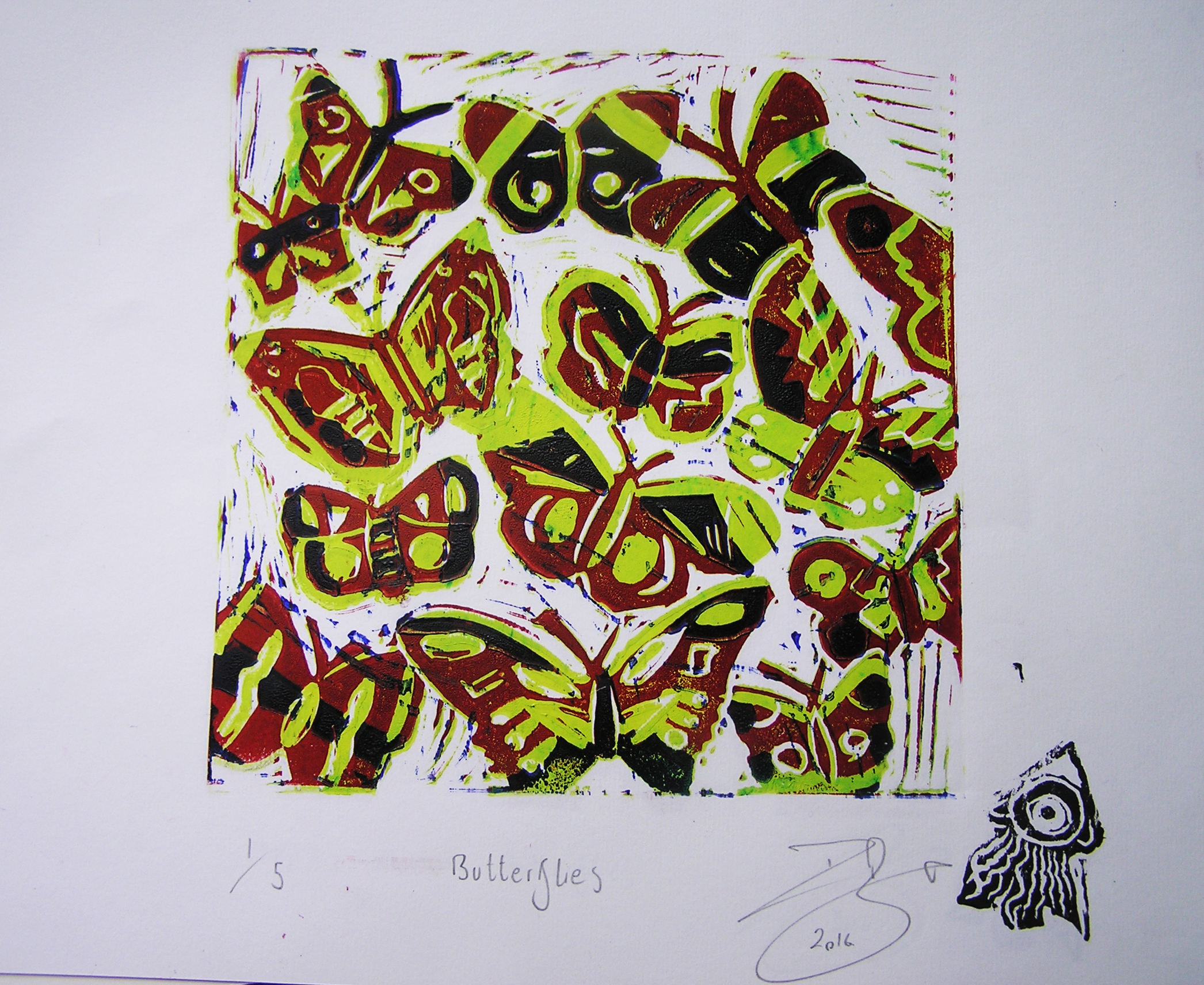 sale
Butterflies - (5 Print Limited Series) 3 Colour Reduction Linocut
This is a very special piece as it is the VERY FIRST limited series of linocuts I have ever offered.

Made using the Reduction Process.
Also know as a 'Suicide Print' as once the print has been completed it is impossible to go back and make more or rectify mistakes as the entire print is made from a single sheet of lino.
Each colour is printed one at a time from the same sheet and after each colour is printed the sheet is cut away and the remaining lino is used for the next colour.

This process takes a LONG TIME, and a lot of work.
The process takes more than a week from start to finish as each colour needs at least 24 hours to dry before the next colour can be applied.

if you look at the images you will see some of the piece in progress including an image of the lino sheet I used to make the print.

There are 5 prints for sale and there will NEVER be any more.

Each print measures 30cm x36cm and printed on Daler Rowney 130G/m2 Cartridge paper.
Prints will be sent unmounted but securely packed in a postage tube and complete with signed certificate of authenticity.